Excerpt from our interview with GTIIT's Associate Prof. Patel discussing the ways in which his Food Innovation lab is contributing to current and future trends in foods, their recent collaborative agreement with SIRIO pharma and the upcoming networking event in GTIIT campus.

Current trends in designing the food of the future and how the Food Innovation Lab is aiming to contribute to it.
Significant changes in consumer expectations of the food industry, and increased public awareness of food quality and content, has put the future of food at the centre of global attention. The increasing scrutiny over where food comes from, what it is made from, how it is produced and sold, and how it is disposed of, are the concerns at the heart of research at GTIIT's Food Innovation Lab. The state-of-the-art lab will focus on the role food colloids can play in contributing to the future of food science, at the same time as addressing many of the current trends in food technology. These include:
1. Reducing negative nutrients: salt, sugar and saturated fats, as well as reducing calories.
2. The 'clean labelling' of products: consumers want natural ingredients that are easy to recognize, and contain no artificial ingredients or synthetic chemicals.
3. Plant-based innovations, and meat and dairy substitution, through the development of underutilized and/or emerging classes of edible materials (such as plant proteins, milk protein, resins, plant celluloses, protein–polysaccharide systems, plant secondary metabolites, and unique microbial biopolymers).
4. Food waste upcycling. Food consumption and discard is no longer viewed in isolation, but is increasingly linked to its environmental, social, health and economic impact. With a third of all food produce wasted, technologies are concerned with ways to 'upcycle' food back into the food chain.
5. "Let food be thy medicine": increasing the health value of food by adding bioactives and phytochemicals.
6. Transparency/traceability. Through emerging technologies and digitalization, it is now possible to trace exactly where and in which part of the process food was contaminated. This provides ample opportunity for distributors to remove weak links in the food value chain and revolutionise the way food is produced, distributed, processed, consumed and discarded. This aspect of food technology has drawn particular interest from China for its focus on ensuring the quality and safety of food production.
For interested readers, more details on future of food can be found in recently released book "Disruptive technologies catalysing innovation in the food sector".
https://www.amazon.co.uk/dp/1694433501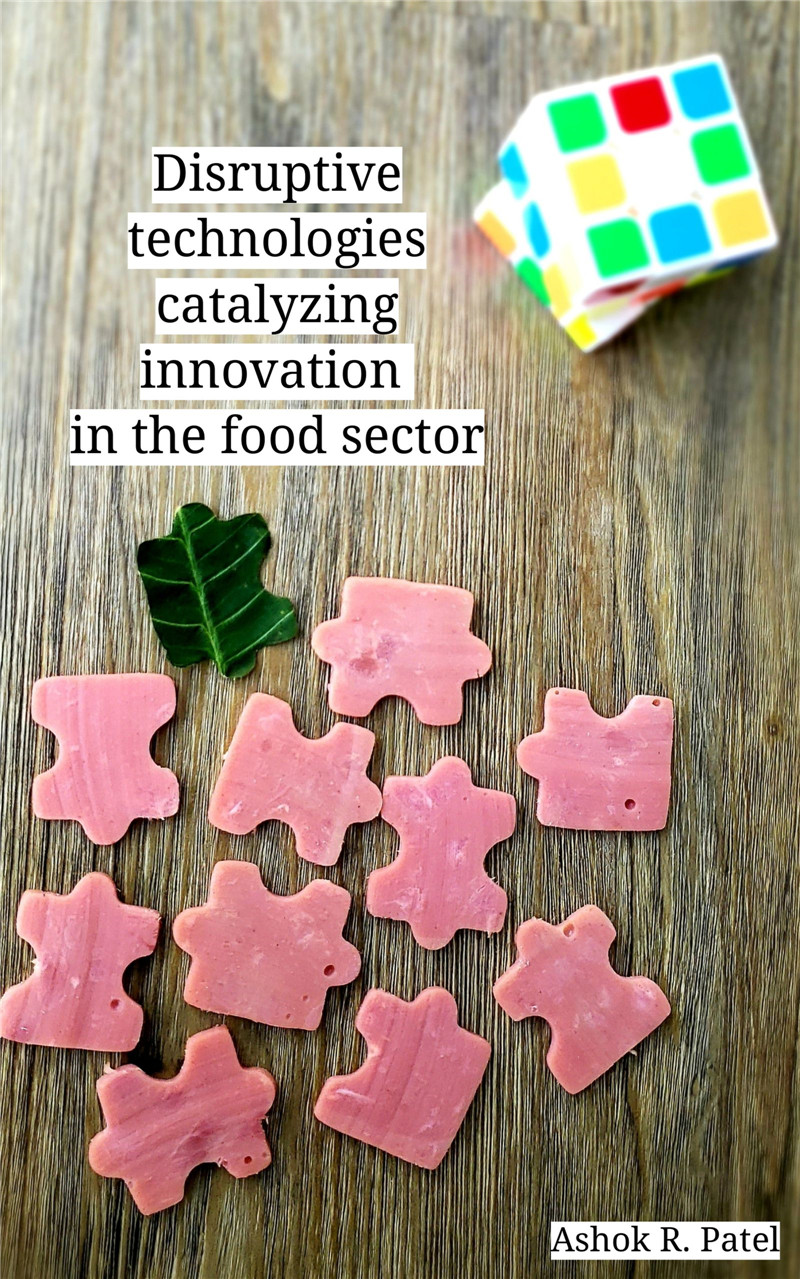 Cover of recently released book
Identifying new edible materials, exploring ways of creating novel colloid structures from known but underutilized edible materials, and applying them in food product design, are areas of rapidly growing research (Advanced Functional Materials, 2019, doi:10.1002/adfm.201806809). By designing food products based on sustainable natural ingredients, by delivering bioactives to manipulate how food interacts with the body, and by improving the nutritional profile of commonly consumed food products, the Lab aims to significantly contribute towards solving global food challenges. That the Food Innovation Lab will form a part of the Sustainable World (one of the four research centres to be established at GTIIT) is a reflection of its value to this research and of its contribution to the field of Food Sustainability.
The first Industry-Academia collaborative project at GTIIT
Globally, the food sector is in the midst of a revolution, centring food as a source of improved well-being and increased revenue potential. How such research might have value for the food industry is attracting increasing interest from food companies. GTIIT's research into improving the health value of food recently saw the signing of an industry-university alliance between GTIIT and SIRIO on 12th September 2019.
SIRIO Pharma Co., Ltd is an integrated contract manufacturer for the dietary supplement industry, and a global operation with development and manufacturing capabilities. Dr. Patel has been working with SIRIO as a consultant since August 2018. Not only has this scientifically productive relationship put a patent in the pipelines, but it has also led to both parties agreeing to transform this connection into a long-term collaboration.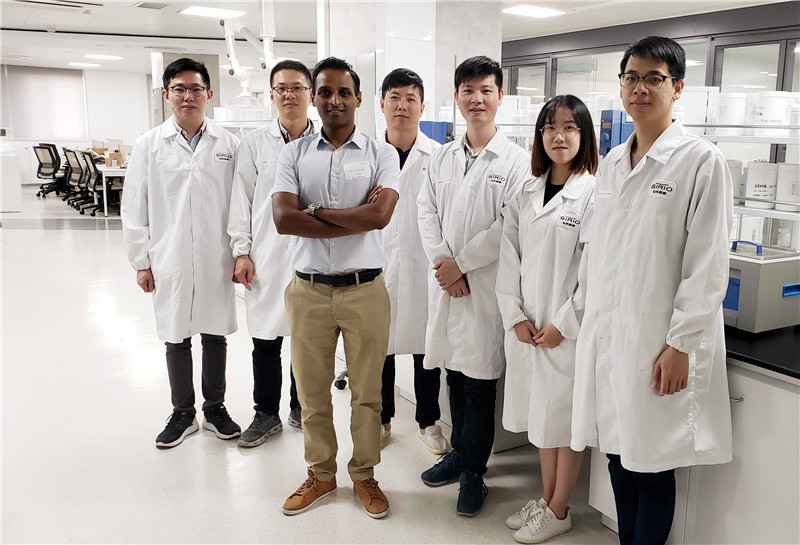 Dr. Patel with scientists from SIRIO
Therefore, a three-year project – the first of its kind – will see SIRIO and GTIIT working together to solve technical research and development challenges that will enhance new product development at SIRIO, from the ideas stage – GTIIT will be responsible for concept generation, bench-scale research, and initial development of ideas – all the way through to scale-up and commercialization (at the SIRIO Research and Development Center). Intellectual property will be jointly owned.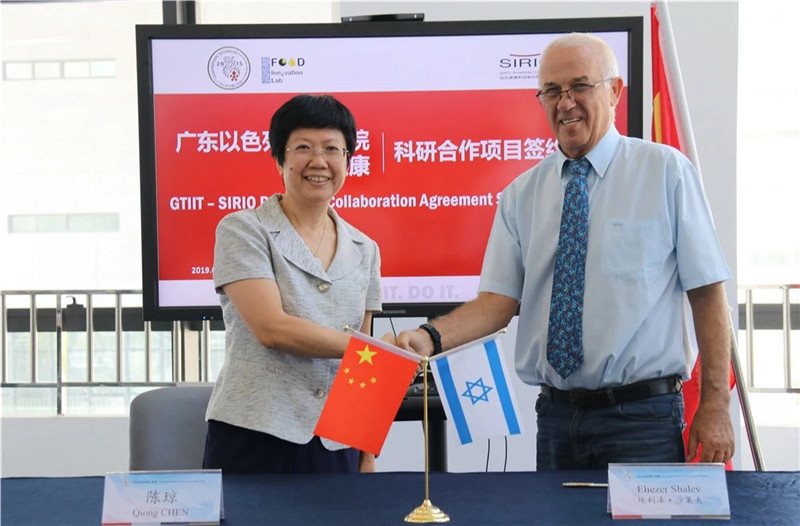 PVC of GTIIT and CEO of SIRIO at the official signing ceremony
''GTIIT attaches importance to innovation-driven development and cooperation among different types of enterprises. We work on the transfer and transformation of scientific and technological achievements while focusing on the cultivation of innovative and application-oriented talents, and facilitating industrial transformation and upgrading.''
——Prof. Eliezer Shalev, Vice Chancellor of GTIIT
The bench-scale research and development of initial ideas will take place in GTIIT's Food Innovation Lab
Set-up to cater to the growing market of processed and health foods in China and worldwide, this state-of-the-art lab features the latest food processing equipment and colloid characterization instruments. Its focus is on the fundamental understanding and development of novel designer colloids for a variety of applications: among them, microstructure development, the delivery of health-promoting bioactives, the manipulation of food-body interactions, as well as novel processed foods.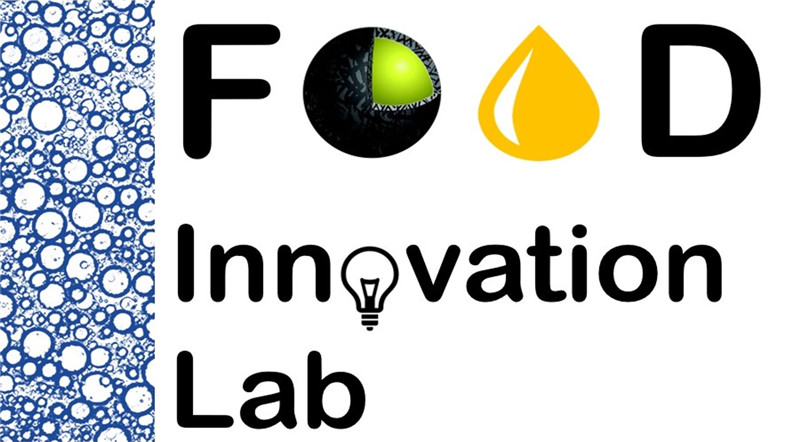 Logo of Food Innovation Lab
''Cooperation was solidified through field research projects and mutual visits. GTIIT is equipped with world-class laboratories and the teaching team is top notch. SIRIO hopes to cooperate with GTIIT in developing new technologies and achieving win-win outcomes.''
——Ms. Joan Chen, Chief Operating Officer and Executive Vice President of SIRIO
GTIIT and SIRIO will form a team that comprises senior researchers from the Food Innovation Lab and scientists from SIRIO. A Research Manager for the Lab will be hired as Food Structure Lead, while junior researchers on short-term paid internships will work under the guidance of the core team. GTIIT students will be welcome to join during their summer vacation. A unique feature of this collaborative project will be financial reward for any researcher who develops a breakthrough concept.
In addition to commercial product launches, patentable proprietary technologies, academia-industry knowledge transfers, and the nurturing and development of talent, an expected outcome of this collaboration is for it to set a benchmark for industry collaborations for GTIIT for the future.
Networking event at GTIIT
In the spirit of this intention, GTIIT will host an industry symposium (Partners in Biotechnology and Food Engineering) on 28th November 2019. There will be lectures from both the fields of academia and industry, and it will bring together speakers from Israel, GTIIT faculty members and representatives from the industry, both internationally and domestically. The latest trends and innovations in the Biotech and Food industries will be presented. Topics will include 3D Food Printing, Microbiome Research, Fermentation Science, Synthetic Biology, Food Nanotechnology, Encapsulation, Nutraceuticals, Food Safety, Sustainable Process Engineering, and Waste Transformation and Reuse. As well as providing networking opportunities, and generating interest in GTIIT and its role in the future of food technology, it is hoped that the conference will contribute to the establishment and strengthening of further industry-academia ties. More details about this event can be found here: https://gtiit.yswebportal.cc
Text by Jenny Gal-Or, GTIIT News & Public Affairs, Xu Nan
Photos by Associate Prof. Ashok Patel
Edited by GTIIT News & Public Affairs